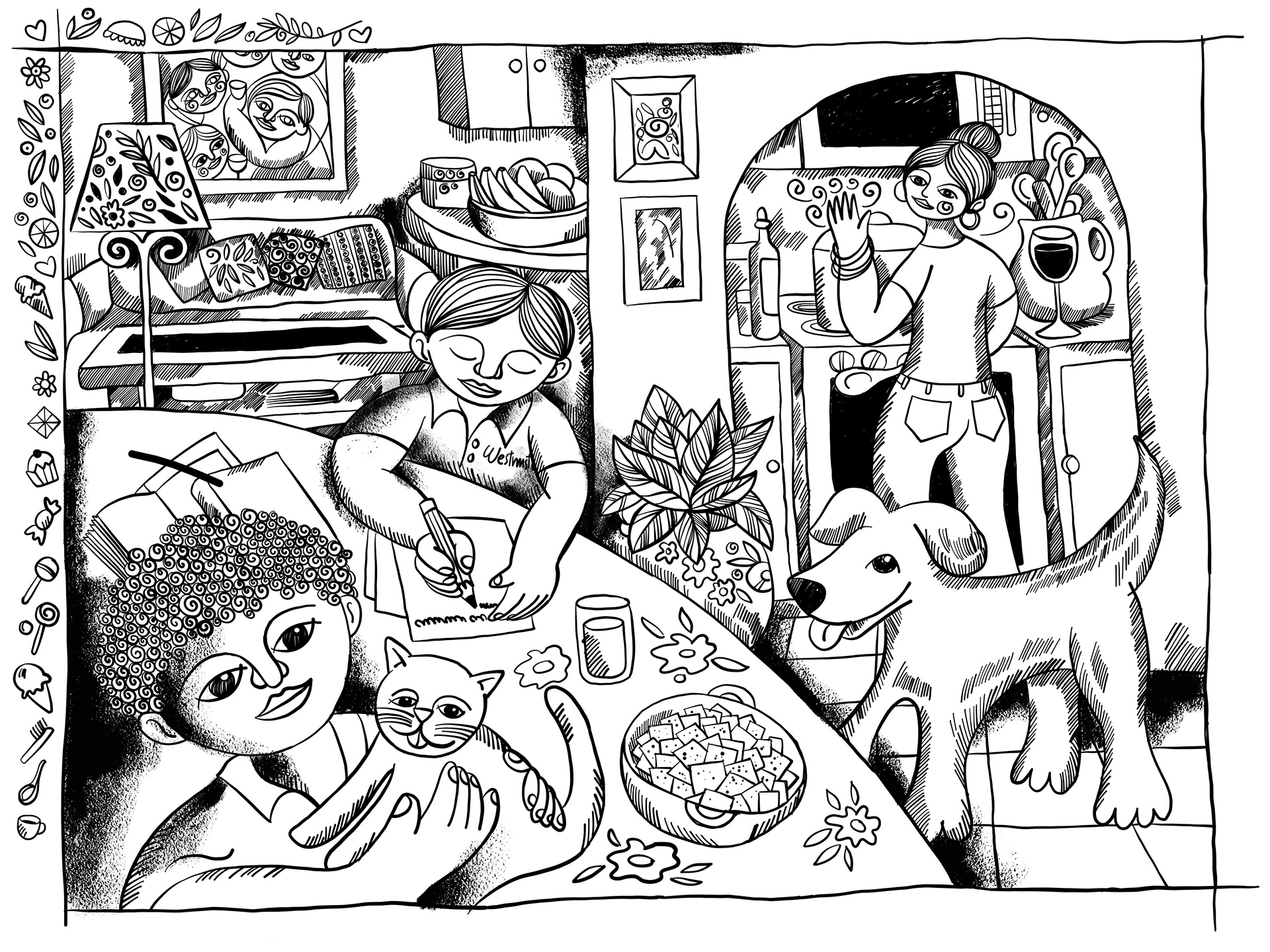 Feeding the boys is a memoir, sketchbook, recipe book of the time I lived In Miami with my two boys,
from elementary to high school. These are the stories and recipes that happened between the kitchen,
living room and dinner table.
During that period I became a vegetarian, ( and strict vegan for almost 4 years), but I never forced the boys to eat vegetarian only, forget about organic. Organic was completely off the table because it was ridiculous expensive.
I was happy that I was able to feed them real food the way I grew up eating "Locro de papa", pescado frito, arroz con lenteja, among others. Most of my cooking is Ecuadorian but I had to include some continental dishes like pasta, tomato soup and pizza to keep the crowd happy.
I tried to stay away from processed food as much as possible although sometimes I did used Campbell's tomato soup (with croutons from scratch)  or frozen pizza (with fresh arugula on top) - there were times when the hunger of two young boys calls for extreme situation and you have to keep it real.... and fast.
Luckily I love to cook and can cook fast!
Hope you enjoy the recipes, the stories and the drawings.
Enjoy!